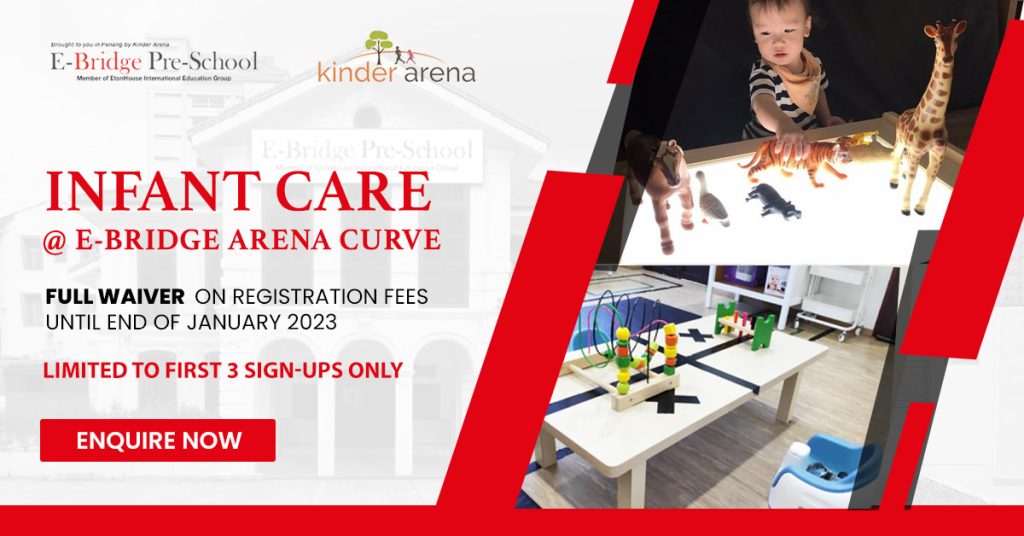 E-Bridge Infant Care
Arena Curve, Bayan Leps
Infant Care Open for Enrolment 2023
The earlier a child is placed in a cultivating, learning environment, the more remarkable the long term benefits will be.
Join us at E-Bridge Pre-School's in Penang.
E-Bridge Arena Curve:
72-1-73A Jalan Mahsuri, Arena Curve, 11900 Bayan Lepas
E-Bridge is part of the EtonHouse International Education Group that has more than 100 schools in 12 countries.
Come and discover and experience for yourself why E-Bridge is the best choice for your child.