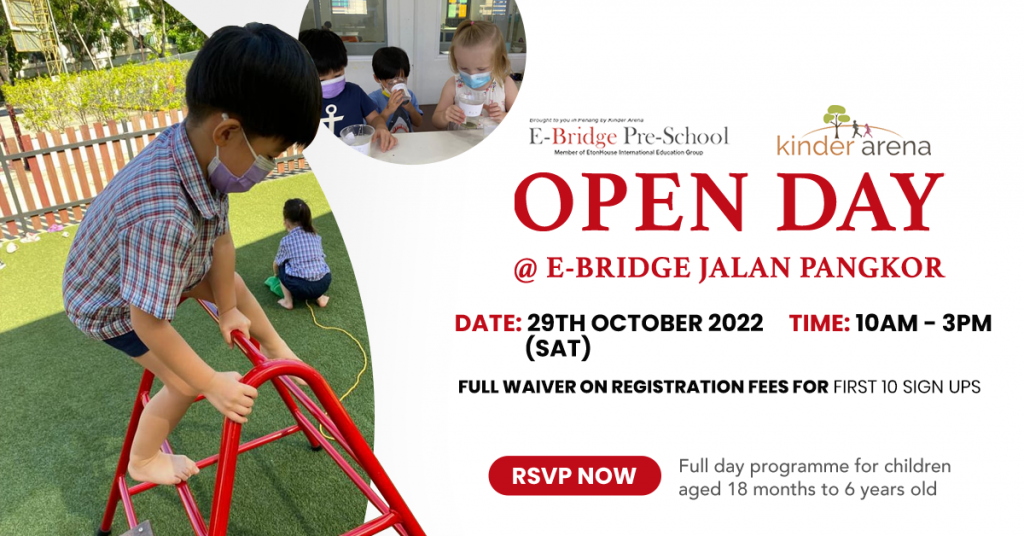 E-Bridge Preschool
Jalan Pangkor, Georgetown
OPEN DAY
29th OCTOBER 2022 (SAT) | 10AM – 3PM
Singapore's best known pre-school brand is now at your doorstep!
Join us at E-Bridge Pre-School's Open Day in Penang.
E-Bridge Jalan Pangkor:
9, Jalan Pangkor, George Town, 10050 George Town, Pulau Pinang
E-Bridge is part of the EtonHouse International Education Group that has more than 100 schools in 12 countries.
Come and discover and experience for yourself why E-Bridge is the best choice for your child.